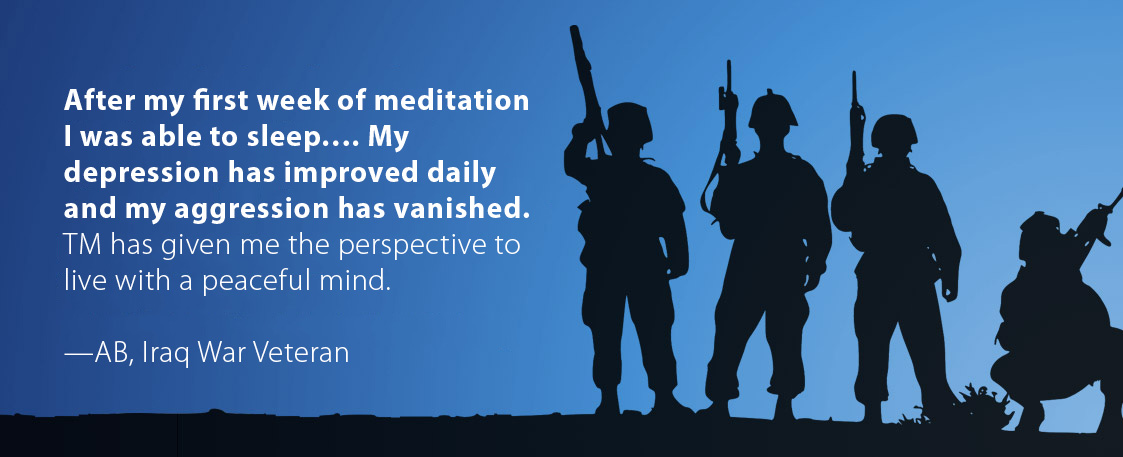 Over half a million U.S. troops deployed since 2001 suffer from PTSD,
however, less than 20% will receive adequate care.
There is a need to identify more effective treatments for veterans.
More than 1500 veterans and active duty personnel with PTSD and Traumatic Brain Injury (TBI) have learned the Transcendental Meditation® (TM) technique with excellent results.
Here are some of their comments:
"You do TM and it helps take care of your mind."
—STEPHEN T. RIPPE MG, US ARMY (RET.)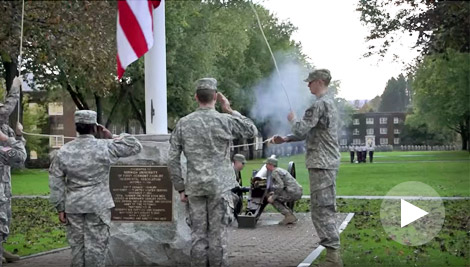 Evidence-Based Relief
A number of research studies, involving hundreds of veterans and active service personnel, have shown powerful, positive results from TM practice. These findings are corroborated by the hundreds of published peer-reviewed research studies on TM over the last 45 years showing its effectiveness at reducing stress and stress-related conditions.